Willow Smith, 11, Shows Off Tongue Piercing!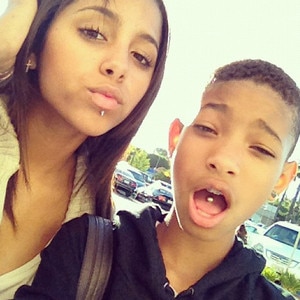 web.stagram
Some 11-year-old girls are begging their parents to get their ears pierced, but not Willow Smith. In fact, Will Smith and Jada Pinkett Smith's preteen daughter already has a tongue piercing!
The precocious "Whip My Hair" singer showed off her silver stud in an Instagram photo posted this weekend.
So what do Willow's famous 'rents think about her edgy new hardware?
Based on an interview Dad gave with Parade magazine last month (and the fact that in the state of California, Willow would have to have her parents' permission to get a piercing), we think they're OK with it.
"When you have a little girl, it's like how can you teach her that you're in control of her body? If I teach her that I'm in charge of whether or not she can touch her hair, she's going to replace me with some other man when she goes out in the world," he explained.
"She can't cut my hair but that's her hair. She has got to have command of her body," he added. "So when she goes out into the world, she's going out with a command that is hers. She is used to making those decisions herself. We try to keep giving them those decisions until they can hold the full weight of their lives."