Craig Ferguson's Late Late Show Goes On Even After Lights Go Out!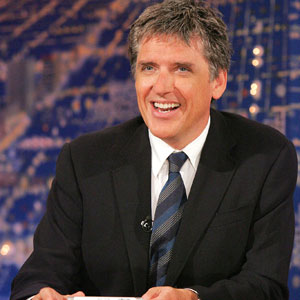 Robert Voets/CBS
Leave it to Craig Ferguson to generate laughs from a lighting problem.
The Late Late Show host found himself doing his program with little more than flashlights on Thursday due to a power glitch that left his set in near darkness.
Fortunately, both his guests, Lisa Kudrow and Harvey Weinstein, were good sports about it and managed to also make, er, light of the situation.
"We tried to create an authentic art-house cinema feel for you here this evening," Ferguson quipped to Weinstein.
"More like low-budget," joked the movie mogul.
Ferguson later tweeted about his eventful evening.
"Massive electrical failure at the studio. Did the show with almost no lighting at all. Kind of an improvement," he wrote. "I was told the electrical failure at the show was the result of a blown transformer. Do your own Optimus Prime jokes."
It isn't the first time that Ferguson has had to deal with such a problem. There was a similar occurrence back in October 2009 when another power failure caused him to break out those trusty old flashlights in order to tape his show.
Here's hoping the guy's got a large supply of batteries.